KITCHEN REMODEL Chugiak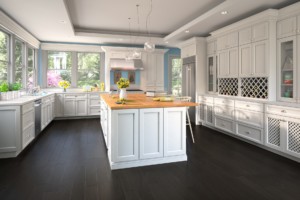 Looking to completely remodel your kitchen? Our team can help you create a space that's comfortable for relaxing and that you'll be proud to entertain in. The experts in our Chugiak store will walk with you through every phase of the project…everything from taking down walls to optimize space, choosing cabinet styles and finishes, making granite selections to suggesting paint color options…our level of customer service sets us apart from other local kitchen companies.
We offer our customers a wide selection in order to give them the ability to choose the kitchen that matches their style and tastes, while improving the value and appeal of their home. Our customers love having plenty of options so their kitchen remodeling project turns out just how they want.
We help every customer choose and design the most original, stylish and affordable dream kitchen for their homes. With an eye for detail, we make sure every Chugiak kitchen renovation project is treated with exceptional care.
At Northwest Carpet Company we feel that customer satisfaction is the reward and the guarantee of our successful achievements; this is our company goal. Just like our customers, we value the growth and continued improvement of our products and services. We promise to turn your kitchen remodeling project into the dream room you've always wanted!