Flooring Professionals in Chugiak and Eagle River
Looking for trusted flooring professionals in Chugiak, AK and the surrounding communities? Talk to one of our courteous, insightful experts at Northwest Carpet Company! We've provided countless homeowners and property developers with an exact match to their flooring needs. Our wide range of services can help take the stress out of any flooring projects, and guarantee you find the ideal flooring for your specific needs.
Northwest Carpet Company is located in Chugiak, a 5-minute drive from Eagle River. Please feel free to stop in, call us, or use the following form to request a measure today.
19195 Old Glen Hwy
Chugiak, AK
99567
(907) 688-1114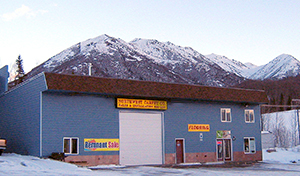 Store Hours:
Mon to Fri: 10am to 6pm
Sat: 11am-4pm
Sunday CLOSED
Send us an email through this form, we want to hear from you.