Affordable Countertops in Chugiak, AK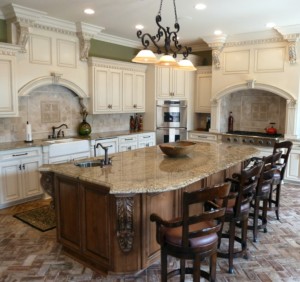 What's one of the most visible features in a bathroom or kitchen remodel? While refinished cabinets will certainly stand out, nothing transforms a space more than installing new countertops! Your counters create the essential design link between the floors below and the cabinets above. The perfectly-chosen countertop material also enhances the appearance of your lovely sinks, faucets, and appliances.
Has the time come to replace your worn-down kitchen or bathroom counters? While it might feel like a daunting task, our insightful professionals make the selection process so much easier! We'll simplify the selection process by establishing your budget, design, and functional requirements, so that you can have fun discovering the countertops of your dreams! When you're ready to get started on this exciting project, we'll be there to provide expert countertop installation in Chugiak, AK or any other nearby city! We're excited to talk with you, so give our team a call today at (907) 688-1114.